WonderWall Co-Hosted Events

WonderWall Fun Bar participates as a co-organizer in some of the most popular events in Thessaloniki.
Check our unique Co-Hosted Events!
Every autumn, Egyptou street turns into a large dance floor and live stage. All the bars located at this renowned nightlife spot join forces for a few days and offer locals and visitors a whopping amount of drinks and shots on the sidewalk. Meanwhile bands and DJs set the rhythm and the party takes off soon.
Sure, no need for a special occasion to drink one or two pints of beer. Still, at Beer Festival you can do a lot more than drink. It takes place during the summer and unites the whole city in a night of non-stop dancing and singing. Drinking is just the beginning.
Tsikno-Egiptia (Fat Thursday-Egiptia)
WonderWall Fun Bar and other bars of Egiptou street decided to combine the atmosphere of Egiptia with Fat Thursday, organizing a large BBQ with plenty of beer.
The people of Wonderwall Fun Bar do love beer. That's why we and the other bars on Egyptou street thought that the summer version of Beer Fest was not enough. So, we decided to organize another big party on Christmas Eve and bring a taste of summer in the heart of winter.
Co-organized by our bar, Love Light Productions and Radio Nowhere, Skygaze Sessions was a series of DJ sets that took place under the stars until early in the morning. One or more talented DJs were invited to each session and wowed the audience with their electronica, dub, hip hop and synthpop tunes!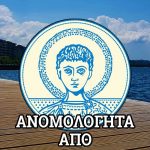 "Anomologita" ("Unconfessed") is a Facebook trend among youngsters, allowing users to post secret thoughts and moments anonymously on public pages. These pages have gone viral in Greece and almost all major universities and cities are listed. WonderWall Fun Bar organized a successful party for one of these communities in Thessaloniki. During the party, a large screen constantly showed the secrets shared by the attendees.
A party thrown especially for kitsch lovers! That's Kitsi Kitsi. It was hosted by two active youth groups in Thessaloniki, Origen and Infinity Greece. Gatherers dance to some of the best '90s and 00's trash music, while those with the most kitsch/trash items won special awards.